As important figures in the athletic world, Olympic athletes put all their efforts into improving their skills to become the best they can be. By staying healthy and listening to their coaches, these athletes seem to be traveling on a successful path. Although high-level coaches are seen to have good intentions for their athletes, as recent cases have shown, these important authorities do not always convey an appropriate and nurturing attitude towards their athletes.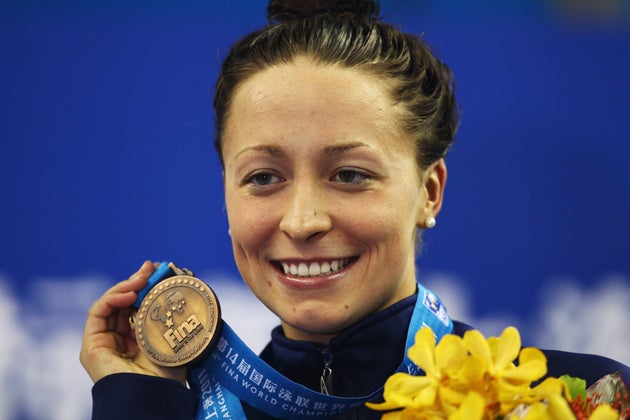 Olympic swimmer, Ariana Kukors Smith was deceived by her seemingly considerate coach at a young age. After becoming one of the best swimmers in her age group, Kukors Smith hired a new coach that would hopefully help her break even more records. At age 15, Kukors Smith's coach, Sean Hutchinson, began to sexually abuse the young swimmer and took it even further when she became a legal adult. Hutchinson's power over Kukors Smith and her swimming career influenced her to hide what was going on until rumors of Hutchinson's misconduct spread and he was removed from his powerful position.
Although there were multiple witnesses, the majority of which were part of USA Swimming and wanted to maintain a good reputation for their organization, this issue continued for longer than it should have because no one was brave enough to report the corruption that they observed. This kind of violation of not only his own authority but of an innocent girl trying to enhance her skills is a complete misuse of his power as a leader and an influence to young swimmers.
This type of abuse of power has taken place around the country and in a variety of different high-level sports. Just last year, a similar situation took place in the running world. Mary Cain, a pro-runner who qualified for the World Championship of track and field at age 17, experienced this mistreatment first-hand. After becoming the youngest American to ever make a track and field world championship team, Cain joined Nike's elite Oregon Project where she found herself surrounded by a team of all-male coaches. These unqualified authorities forced her into a state of mental and physical trauma, compelling her to lose weight by starving and purging herself and not helping her when she needed it. As the largest influence in Cain's life and her running journey, these coaches used their power to ultimately destroy the young runner. They completely misused the authority that they were given and should not have been allowed to do so.
The ultimate power that high-level coaches of young athletes have should never be misused in a way that could ruin the results of an athlete just trying to improve. This violation is a cruel and inequitable way of treating not only human beings in general but more specifically, young and trusting individuals. By using people for their own benefit, even if they may think it is justifiable, coaches around the country are destroying the lives of those they should be helping and must stop before it gets out-of-hand.
This national problem is the fault of the unreasonable and despicable coaches that are given power and the selfish or scared people who do not report a problem when they first witness it. Authorities of organizations such as USA Swimming must investigate their coaches before they are given the chance to abuse their power and should regularly check up on them and their athletes to ensure everything is running as it should. The fellow co-workers of authorities such as abusive coaches must speak up when they notice an injustice. Many of these cases, including Kukors Smith's, could have been brought to light sooner or possibly even prevented if witnesses would have come forward to explain the abuse they saw first-hand.
Many athletes that are put into this traumatic and frightening position hide what is really going on. Through trying to understand what these victims are experiencing, witnesses or anyone who believes something may not be right must feel obligated to reveal the truth. Coaches of all levels must respect their athletes, and those observing this type of injustice must be willing to come forward or they risk inflicting more pain and horror onto innocent athletes.