Harvey Weinstein, Andy Signore, Roy Price, Chris Savino, Robert Scoble, Lockhart Steele, John Besh, James Toback, Terry Richardson, Leon Wieseltier, Knight Landesman, Rick Najera, Ken Baker, Kevin Spacey, Hamilton Fish, Michael Oreskes, Andy Dick, Kirt Webster, Brett Ratner, Jeff Hoover, David Guillod, Ed Westwick, Jeffrey Tambor, Benjamin Genocchio, Roy Moore, Louis C.K., Andrew Kreisberg, Eddie Berganza, Steve Jurvetson, Al Franken, Glenn Thrush, Charlie Rose, John Lasseter, Matt Lauer.
These are the men known nationally to be suspected for sexual assault and been exposed for it from Oct. 2017 to the end of Nov. 2017.  Women across the nation are coming forward everyday to gain the justice they deserve from the experiences they have been forced through. When actress Alyssa Milano rejuvenated the #MeToo movement on Twitter following Harvey Weinstein's first sexual assault allegation, she received 3,200 replies within 24 hours from women having been through similar traumas.
The #MeToo Movement has brought light to women whose sexual abuse stories have recently surfaced due to overwhelming encouragement to come forward from the media. Women share their story of sexual assault or rape with the hashtag #MeToo, to stand in solidarity with the women whose stories were/are not believed or "do not have enough evidence" to get their attacker convicted. The movement shows that sexual assault occurs on a more frequent basis than previously believed, and the repercussions show the gravity of the issue.
Despite all of the exposure of celebrities as sexual assault propagators, in the past couple months, few have been justly punished for their actions. Roy Moore is the Republican candidate for Senate in Alabama. He, who has been accused of molesting four teenage girls, can still run for a seat, although his financing has been taken away by the Republican National Committee.
Donald Trump is the president of this country. He, who has been accused of sexual assault by 19 women, including his ex-wife, remains the president of fair and free America.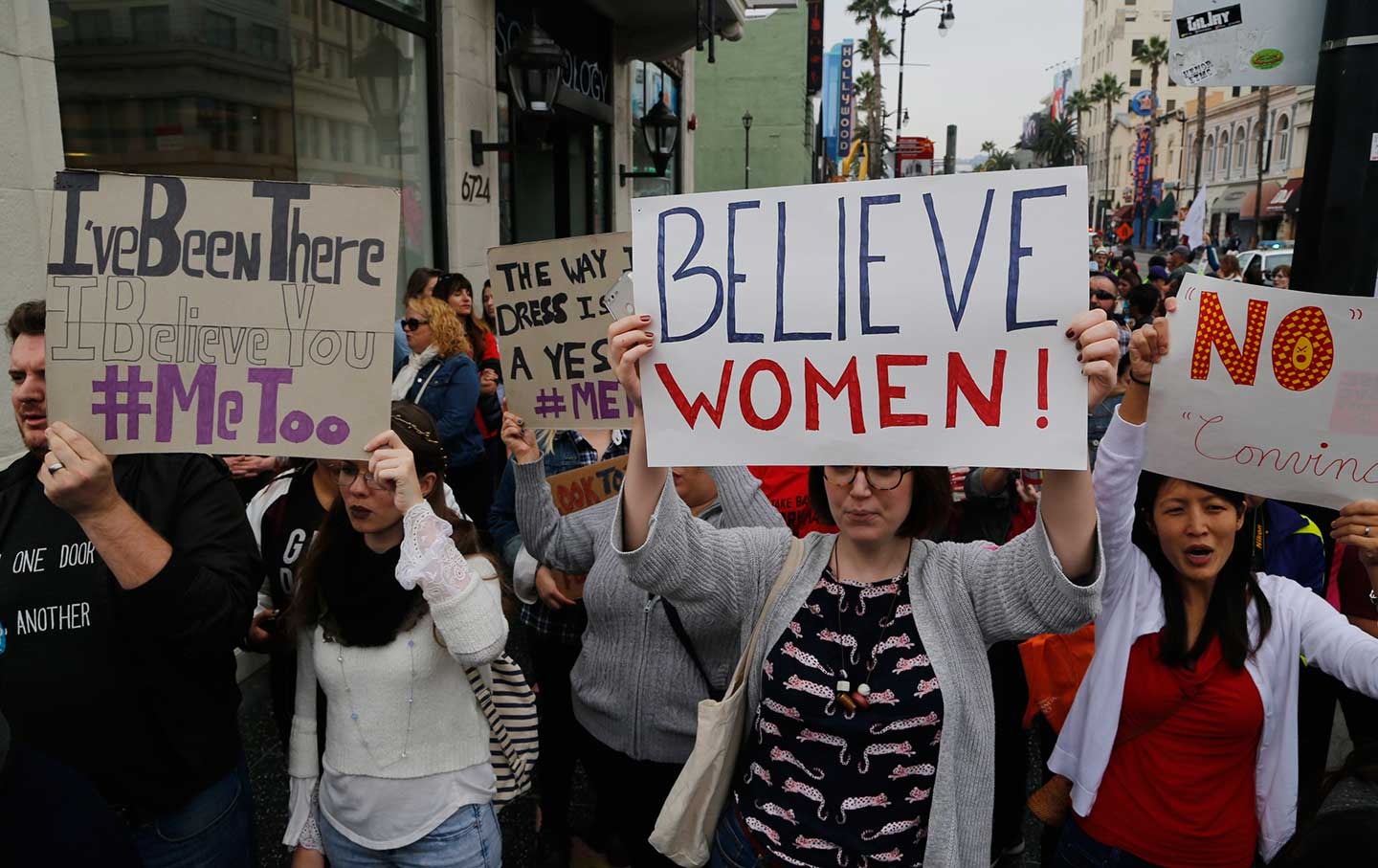 Allegations have been brought to light about female assaulters as well. Melanie Martinez, former singer, has been accused of rape by an old friend of hers, Timothy Heller. Heller explained to the media how Martinez worked her down over two nights and persuaded her to have sex with her. It was not mutual. Heller said no, repeatedly, before the incident. The fact that she did not physically resist at the time the act was taking place is irrelevant. As Heller said on Twitter, "It's hard to believe someone you loved raped you. Someone you STILL love. The thought of writing this and having the world read it terrifies me. Especially because of who this person is. This was my best friend."
Although society still does not know the identity of  many assaulters and rapists, many have been exposed by the women recently empowered by each other. An epidemic such as this one needs to be repaired by society in such a way we can fight our hardest for. Empowering victims and encouraging them to speak up about their trauma instead of being skeptical of their motives would help others gain the strength to overcome this atrocious experience of their life. To believe the accused instead of the victim, hurts those who have already been hurt to an extreme extent, both mentally and physically.