WARNING: Some spoilers for WandaVision episodes 1-5 ahead.
As early as April 2019, Marvel fans have been hyped for the Marvel Cinematic Universe's first-ever streaming service mini-series, WandaVision. The Scarlet Witch and Vision's television debut is only the first of many to release on Disney+ (The Falcon and Winter Soldier and Loki will be releasing in the coming months). In this year alone, in only five episodes (four more are yet to be released), this strange story arc has brought viewers on the edge of their seats and frantically theorizing.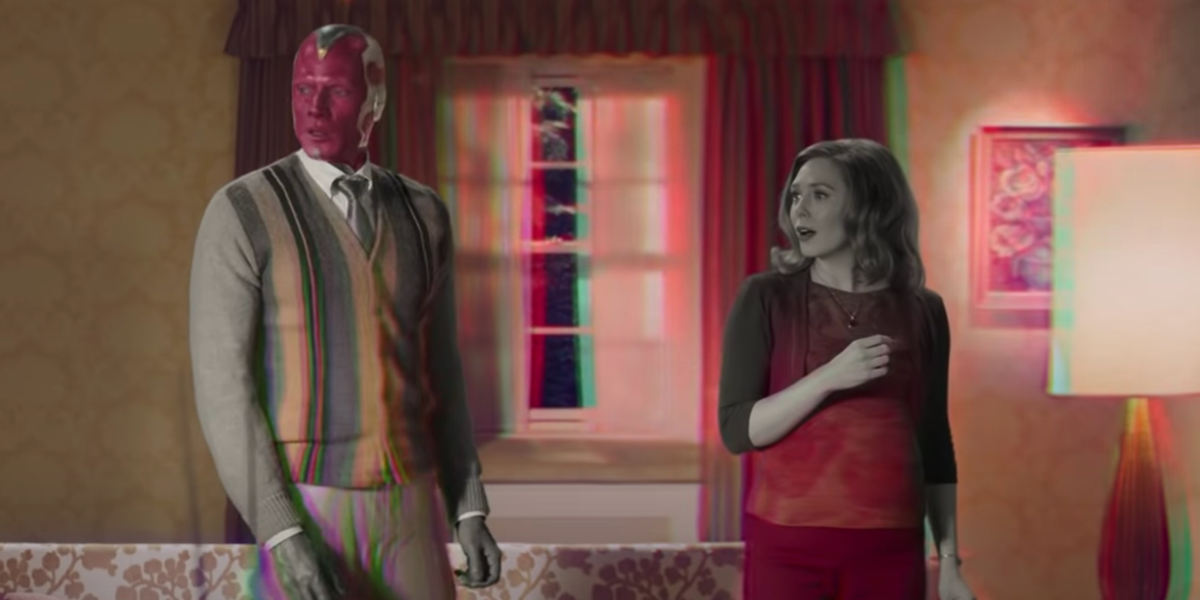 WandaVision diverges from the superhero standard of the MCU, taking several pages from popular past sitcoms, such as I Love Lucy, I Dream of Jeanie, and Bewitched; even in their theme song that literally changes with the times! Each half-hour installment exists in a new decade, dating all the way back to the 50s and possibly to the early 2000s, and the neighborhood seems to change around Wanda (Elizabeth Olsen) and Vision (Paul Bettany). The series begins in a 1950s setting with the newlywed couple moving into their new suburban home in Westpoint, New Jersey.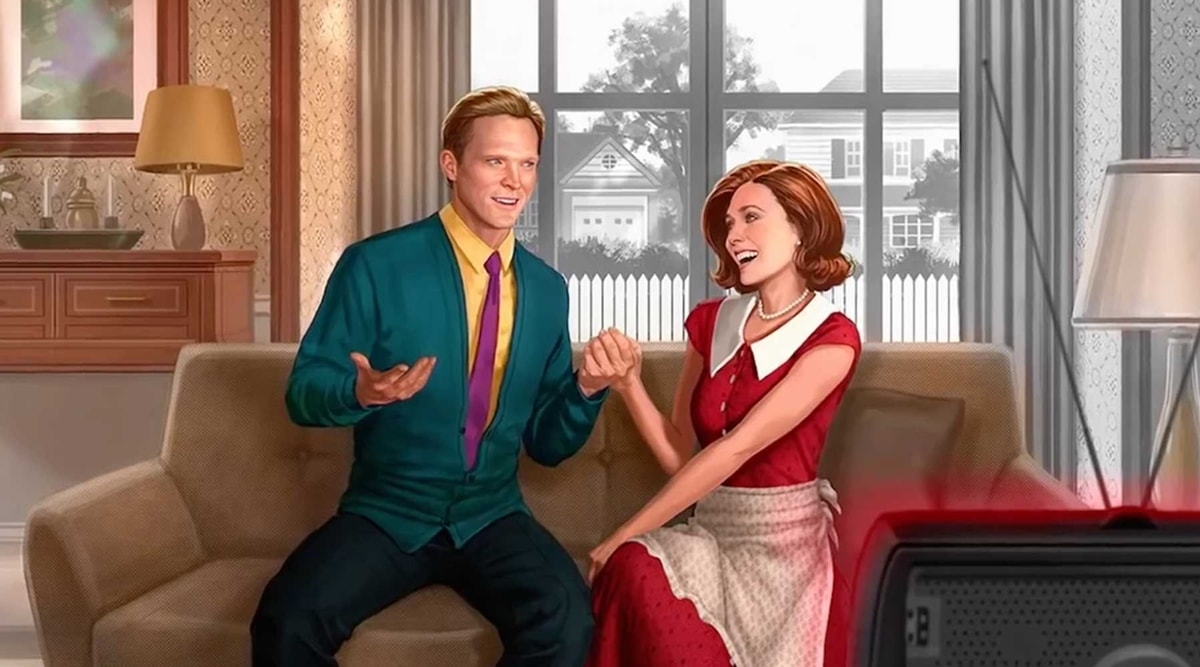 Despite hiding his robotic appearance and her magic powers, Vision and Wanda are as happy as can be, finally able to live a peaceful, normal life. However, as their neighbors begin to break character and each day starts in a new decade, Vision suspects that things are not what they seem… and he grows weary of Wanda's part in who is truly running the show.
With a whopping 40 thousand reviews, WandaVision is sitting at 8.0 out of 10 stars on IMDb. Despite its unusual, new setting, the show is top-rated; perhaps it is because of the mysterious allure at the end of every episode that leaves the audience thinking, "That's it!?" The episodes are significantly shorter than Disney Plus's other outrageously popular television series, The Mandalorian, clocking in at around 26 minutes, while the Star Wars spin-off averages at almost 10 minutes longer. Nevertheless, WandaVision does not fail to tantalize and amaze.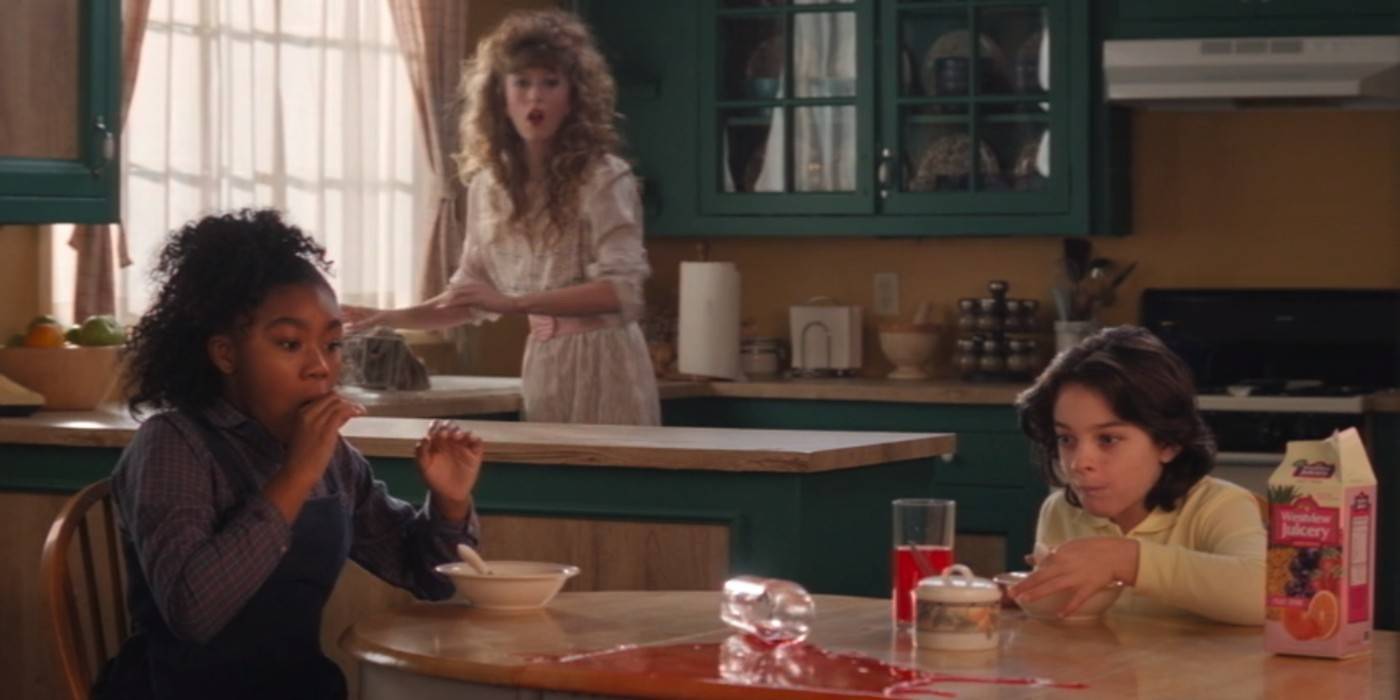 Although there are many new things that WandaVision has brought to the MCU, the "commercial breaks" within the show point back to many details that can be found within the MCU, such as the Stark toaster and Lagos paper towels. The former is thought to be a reference to the Stark Industries bomb that killed Wanda and Pietro's parents, discussed in Avengers: Age of Ultron. The paper towels brand, Lagos, likely alludes to Lagos, Nigeria, where Wanda accidentally drives a bomb into a hospital in Captain America: Civil War. The purpose behind these easter eggs is yet to be revealed; however, fans speculate they could be hinting at Wanda's awareness of the real world and her old life.
Not only are nostalgic references to old sitcoms made, but several recognizable faces make an appearance throughout the show. Outside of the two main characters, Monica Rambeau (Teyonah Parris), daughter to Carol Danvers' best friend, first made an appearance as a child (Lashana Lynch) in Captain Marvel. She finds herself in the neighborhood of Westview going by the name Geraldine, rather confused about her circumstances. Outside of the town that is quite literally in black and white, agents of a mysterious organization organize. Among them are Jimmy Woo (Randall Park), who was featured in Ant-Man and the Wasp, and Darcy Lewis (Kat Dennings), who helped Thor and Jane Foster save the world from the forces of evil, twice.
While the show remains faithful to its blast from the past theme, WandaVision also serves as the opening to Phase Four of the MCU, a major step in the franchise that now lacks its two biggest heroes, Iron Man and Captain America. Several other mini-series are lined up behind this series as well, including Falcon and the Winter Soldier and Loki, which are releasing in the following months. Perhaps the question of "What comes next?" can be answered as WandaVision enters the second half of season one this Friday.