Days constantly filled with praise and awards, popular Paula Hawkins' great anticipation for her newest mystery-thriller novel, Into the Water was no surprise. The book  was published following the success of The Girl on the Train, which was produced into a movie in 2014. Into the Water showcases the extremes of family dysfunction. It also has the common theme of unreliable memories, which attempts to build suspense, but just ends up being more frustrating for the reader to understand the plot.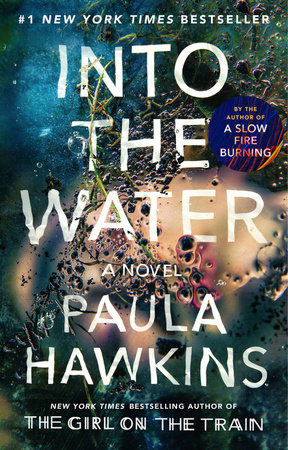 The story begins with the investigation, a photographer obsessed with the twisted story of women dying in the hypnotizing  river of their small town. Conversations about Nel Abbott, the late photographer allows the reader to infer Abbott was not missed in their town, making everyone appear suspicious.
The town is filled with perplexing characters, including Abbott's critical 15-year old daughter and her grudge-held estranged  sister. These two are the main focus, but Hawkins also writes in the point of view of every other character mentioned. The narrator changes every chapter, making it hard to follow where the story is going. Although at first, the multitude of different perspectives Hawkins chose to write in may be confusing, but she claims it as an intended technique to perplex the reader.
Into the Water had odd pacing; the first half of the book felt slow until the climax, when it began to pick up the pace. The ball started rolling with personal stories of characters starting to build and bridge together finally, after 150 pages in.
Although in the beginning, the story seemed slow and stretched, the final reveal of the murder, a scene which should be page-gripping and satisfying, felt rushed. Throughout the book, readers had their own theory on who orchestrated the death, and as intended, it was surprising, but the motive of the killer didn't connect with the rest of the story.
There are very few good parts to this book, but Hawkins' subtle feminist theme was an interesting take on a murder-mystery. It surfaces at pivotal moments in the plot and adds insight into characters minds.
Hawkins' latest thriller, is a passable read, with many dissatisfied parts outweighing the better components.  Into the Water should only be read when your local library runs out of books on your reading list, or if you happen to get stuck with it like me.