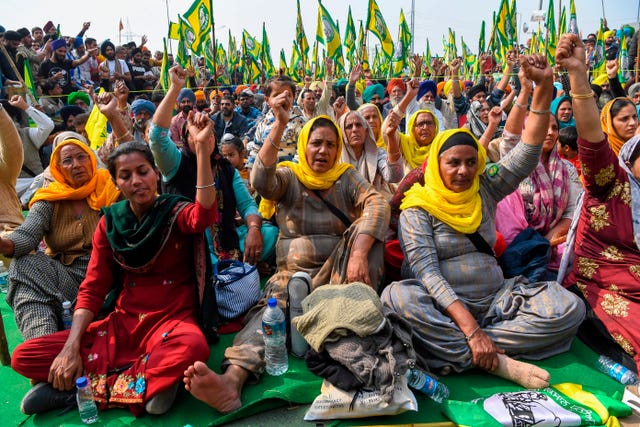 Indian farmers have recently faced a lack of government support. Tens of thousands of protestors in New Delhi are rising up against policies that would deregulate wholesale business. But out of the nearly 800 million people who survive by farming, there are few who can afford to take time away from the everyday struggles accompanying their essential work. The majority of these farmers, mostly in southern India, simply do not make enough income to afford even a single day on strike.
The Indian government is trying to implement a more hands-off economic plan to how Indian crops are bought and sold, which is unprecedented in Indian agriculture policy. However, the national government has also taken authoritarian measures to silence protesters. This has been done primarily by ordering social platforms like Twitter to suspend accounts in support of protest. These demonstrations have become the biggest domestic challenge to India's Prime Minister, Narendra Modi, in comparison to previous protests by far, which is likely the reason for the government's response.
Modi attempted to alleviate the tensions among farmers with laws such as the Farmer's Produce Trade and Commerce Act as well as the Essential Commodities Act. However, these legislations only provide assistance to farmers who grow certain crops. The Indian government is responsible for giving these specific crops Minimum Support Prices, or MSPs. There has been unfairness with other kinds of subsidies as well. Some states do not receive money from the federal government for electricity, which is integral when running irrigation systems and pumps for wells, while others do.
Agricultural Produce Marketing Committees, or APMCs, are considered to be the cornerstone of marketing for farmers. APMCs are government-run wholesale markets that have aided farmers in selling their crops long before Modi's control. Wholesale markets are a way to bring food raised in rural areas to consumer urban areas. New laws have not removed APMCs but rather taken away their monopoly in the market. This shift in affairs presented vendors with a variety of medians to sell from. However, farmers are used to security in trade and are unable to handle the rapidly changing agriculture prices, which would disrupt their livelihoods even further.
Aside from the economic motive, many are expressing a general displeasure for current leadership. The effects of Covid-19 and the government's response have been big factors in the public's dissatisfaction. Instead of having productive discourse over policy ratification there is rampant jealousy, misinformation, and bickering.
The majority of protesters are Punjabi farmers, who are largely grain growers. Farmland from their region is valuable and produces a very large portion of India's wheat and rice. For this reason, Punjabi farmers have much to lose from the new laws. Their success is heavily dependent on the APMCs because of the long winded process associated with trading grain.
The ongoing protests in New Delhi have been in support of rejecting the new laws, which are yet to be implemented. There is a growing government concern for the lack of willingness to compromise within farming unions. The Supreme Court in India suspended the implementation of the new agriculture laws back in January, 2021, due to the uproar in protests. The clash of opinions on both sides consider their own causes to be what ultimately solves the agricultural crisis in India.