Hockey is often characterized by a stimulating atmosphere—scraping ice, players crashing into one another, and fans banging on the walls while whooping and hollering. In light of the recent Covid-19 crisis, however, the NHL has resumed its season with only half of its trademark rowdy atmosphere.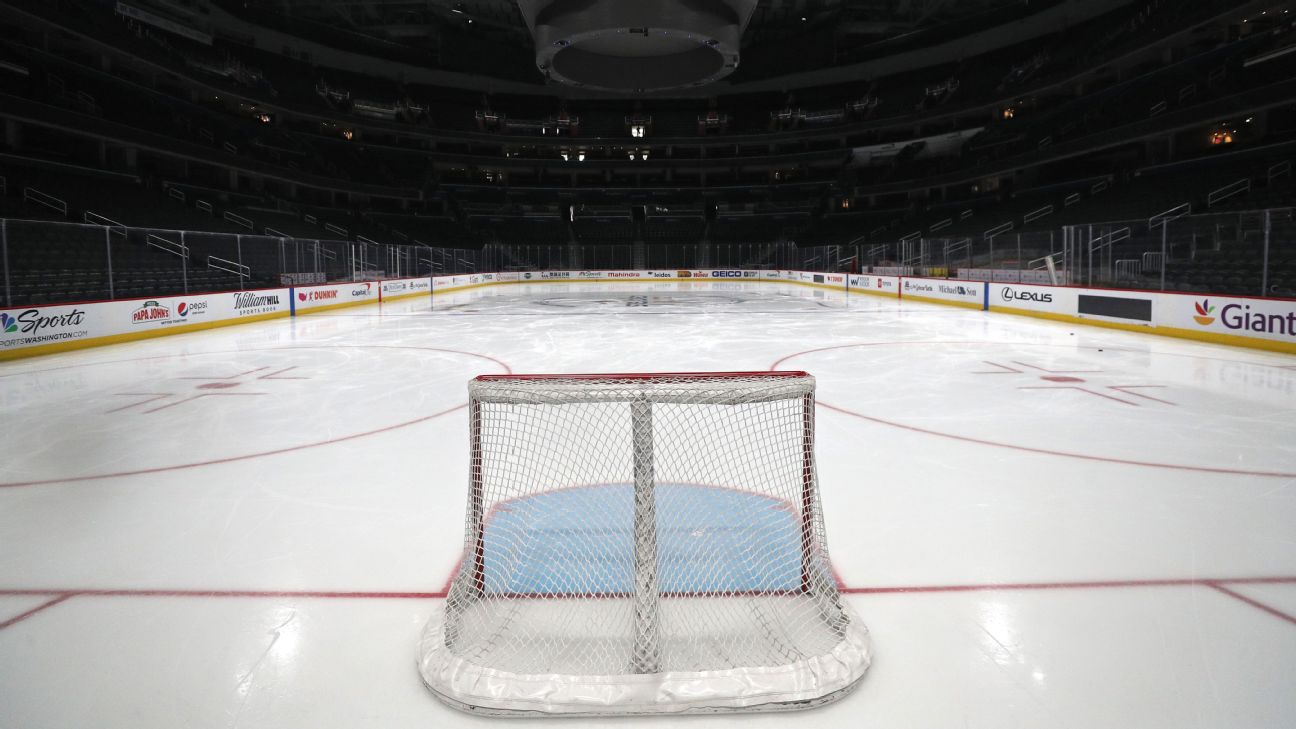 After calling a hiatus on the 2019-2020 season in mid-March, the NHL immediately set out to find a solution that would allow their players to finish the season while simultaneously staying healthy. Through negotiations between the NHL and the NHL Players' Association, a conclusion was reached: place all of the players in a bubble.
Although it sounds strange, the Bubble solution has proved triumphant in both Edmonton and Toronto, Canada. The NHL has attempted to minimize the number of people in the Bubble, or as they referred to it, the "Secure Zone." Each team was required to submit a list of their 52-member traveling party: their 31-player roster, three coaches, two athletic trainers, one equipment manager, one physician, one massage therapist, one therapist or chiropractor, one social media/content creator, one security representative, and one representative to serve as the club's compliance officer. Teams were told that if they could not meet the NHL safety protocols, they would be subject to "significant financial penalties," and a potential loss of draft picks.
Life in the Bubble is certainly different than players' lives in their hometowns. Candian players temporarily move to Edmonton and Toronto hotels, also called the "hub-cities." They lived in college campus-like setups with a single-occupancy room and housekeeping supplied every three days. The NHL also provided some entertainment for the long and lovely stay. Food trucks, outdoor movie screenings, and an outdoor golf course were provided for the teams. Dining options were also available including hotel restaurants and bars, no-contact room service delivery, and meeting rooms modified to create impromptu buffets. Although the hotel pool was open for use, the spa, steam room, and sauna were closed off.
All players had the opportunity to opt-out of the season with no-questions-asked, and there were tempting reasons to not play this season. Families of the teams were unable to visit the players for five weeks, or until the start of the Conference Finals, and "Edmonton isn't exactly Vegas," as ESPN sportswriter Greg Wyshynski put it. Nonetheless, it appears that the NHL players are willing to give up certain comforts if it means they get to continue hitting the pucks, and those who have opted out of the seasons have done so primarily due to health or family reasons.
After training in their home cities, American teams also moved to Toronto and Edmonton where they awaited coronavirus test results. Astoundingly, all 800-plus players received negative results. However, the NHL did claim that if any players did test positive, they would have been instructed to refrain from exercise for 14 days and seek approval from a cardiologist and the team physician before returning to the ice.
The following weekend, teams began to play small exhibition games, feeling safer with the good news. Still seeing positive results (but negative test results), the NHL decided to kick off its official season on Oct. 2 following the long six-month break.
Starting with a total of 25 teams vying for the Stanley Cup, fans and players alike prepared for the long-awaited playoffs. On Saturday, Tampa Bay Lightning played against the Dallas Star, beating them 4-1. Tampa Bay's one-game lead has not given them a definite victory; the final game always consists of a best of seven series. Although fans won't be able to see the game from the stands, they are still able to show—or voice—their support by sending in recordings of them cheering that the NHL will play during the final game.