The horse racing industry, once dominating the world of American sports, has become a subject of controversy. The recorded deaths and abuses of horses in the industry has created a growing scrutiny of the sport, with many questioning if it is ethical to continue.
According to the Jockey Club's Equine database, on average, 10 horses died per week on American racetracks in 2018. In particular, the Santa Anita Horse Park in Arcadia, California sparked a lot of outrage. Beginning late December of 2018, the park was responsible for 23 horse deaths within 3 months, mostly due to training and racing injuries.
"I continue to be troubled by the horse deaths at Santa Anita Park. Enough is enough. I am calling on the California Horse Racing Board to ensure that no horse races until they are examined by independent veterinarians and found fit to compete," Governor Gavin Newsom said in a statement released in June 2019.
It is important to note that horses are essential to this industry and many trainers and competitors ensure these animals are in great mental and physical health so that they may perform to the best of their ability. Nevertheless, there are exceptions to this standard; equestrians who often utilize whips and drugs during races in their blind pursuit of winning certainly exist. The promise of money at the expense of these delicate animals is fueling corruption and silence. Racehorses are both pampered and abused.
The use of drugs drives a majority of public outrage. Numerous horses are continuing to be found racing with drug enhancements, pain killers, or anti-inflammatory medication. This leads to enhanced abilities, but often ends with fatal injuries. Pain allows the body to understand and protect itself against more severe injuries and consequences. Without the warnings of pain, racehorses do not slow down and are ultimately subjected to catastrophic injuries on the track. Along with numerous other trainers and competitors, Bob Baffert, a well known American racehorse trainer, issued a public apology in 2020 regarding 29 failed drug tests by his horses over four decades.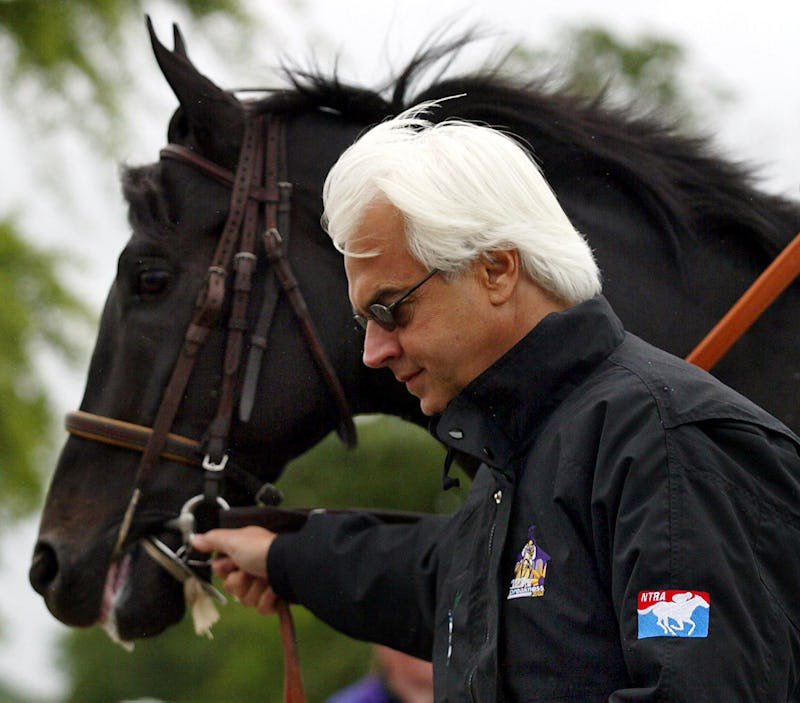 Reforms and laws have been updated in an attempt to protect and improve horse racing. Drug restrictions are becoming increasingly enforced and veterinary criteria is rising. However, corruption, deaths, and abuse remain a root cause of disastrous race outcomes.
"Our tip line is already receiving tips of violations under the current state rules. There's a lot of low-hanging fruit," Travis Tygart, USADA's chief executive, said in an interview with the New York Times late December of last year. "It's the sport of kings, and with the gambling and the lack of uniformity and tremendous loopholes that many states have in their antidoping programs, it's been devastating for the animals, who have no choice."
Horses traditionally begin their intensive training regimen between the ages of 18 and 20 months, risking career disposing injuries due to an undeveloped body. Horses are usually pushed into competition six months later, in a pursuit of profit. According to the Journal of Equine Science, horses reach peak performance at around 4.5 years old and reach a slow decline of speed at age five. Therefore, racing earlier is simply an economic advantage.
The most common causes of deaths and injuries among race horses include limbs, respiratory, digestive, and multiorgan system disorders. According to USDA APHIS, a majority of these deaths are related to limb injuries. Horses apply extreme amounts of pressure on their leg bones, ligaments, and tendons during races. Overworking and training, racing without full recovery, and illegal drugs are all contributors to the numerous fatal limb injuries recorded within the industry. For horses, shattered bones are often a death sentence, leading to euthanization.
"After a $3 billion investment, racing still isn't stable. Why should we continue to invest?" Russel Redding, the Pennsylvania Secretary of Agriculture, said in an interview with the Inquirer. "If you want to lose public support, continue with the doping and the medication and the legal infractions."
Whether or not a majority of the industry is directly involved with the abuse itself, the lack of confrontation and improvement regarding the deaths and injuries of these horses is enough to question the sport's continuation. In light of all its flaws and corruption, the horse industry has become obsolete. The injuries and deaths recorded and witnessed on the race tracks involving snapped limbs, torn ligaments, and shattered bones should be reason enough to at least spark a conversation on horse-racing ethics.