Today I am sad. A large part of my life, a major influence on my own identity, has been ripped away from me due to fiscal complications. As of Sept. 9th, Nylon magazine announced that it will stay in the realms of online publication, its physical print issues to be a thing of the past.
Nylon magazine has been a part of my life since 2013, when I grabbed a copy from an airport newsstand. Perhaps it was the bright-eyed cover star of the issue, Hailee Steinfeld, or the swiss-typography font that caught my eye. Throughout my four years of subscription, my love for Nylon has never faltered.
I understand that all good things must come to an end, but I feel like I haven't received any closure from Nylon. I need a final goodbye from the print issue, before I must rely on my laptop to get my monthly dose of Nylon.
Nylon's end prompted a deep period of pondering as to  why print must die. I get it, the age of online web is a signifier of a more modern society, but technological advancements are not always superior. Nothing can replace the feeling of walking to the mailbox and searching through spam advertisements to find the hidden gem that is a fresh magazine. Like a hoarding dragon, I would steal away to my cave of a bedroom and obsess over my precious new find. Flicking through actual, tangible, pages, not only is more readable, but it feels more possessive. Reading similar stories online will simply not be the same.
The magazines that still remain in print are those that are  multi-faceted enterprises– news tycoons such as TIMES or lifestyle mags that have a larger Youtube presence such as Bon Appetit still fill the Barnes & Nobles racks. These issues appeal to a wider demographic of adults who are more likely to find pleasure in print, as opposed to technology-sucking teenagers. The teen-oriented magazines that do still remain however (see Seventeen or Tiger Beat), are precursors to tatty  gossip column nonsense. Nylon was the polar opposite, focusing on underground culture and featuring individuals with meaningful messages– it truly was a Bible for the modern teenager.
The situation that Nylon fanatics like myself find ourselves in right now parallels the story of The Secret Life of Walter Mitty, where the beloved Life Magazine was shut down due to economic complications. Instead of an evil new boss archetype Adam Scott, we are presented with Marc Luzzato (Nylon's executive chairman), who was simply forced into an unwanted position. Luzzato commented on the end of Nylon's print in a press conference, saying,
"As a result of the restructure, there will be about one dozen layoffs effective immediately. We would like to thank those employees for their dedication in keeping Nylon continuously ahead of the curve," said Luzzato. "As platforms emerge and change, our voice, content and brand keep getting stronger, as do our array of marketing solutions."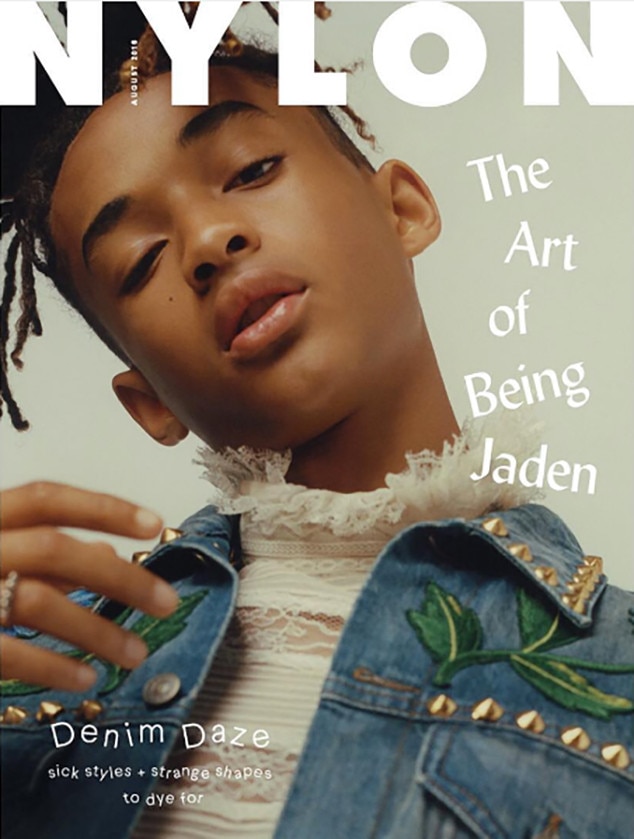 The end of print is not a new phenomenon, as from 2000 to 2015, printed advertisement revenue fell from $60 billion to approximately $20 billion, according to The Atlantic. But Nylon's fall marks the first time where I myself as a reader have been affected by the digital takeover. I will not give in to this change in how we get our stories, by falling to only following digital articles. Continuing to purchase tangible magazine issues will be my small act of rebellion, no matter if my beloved Nylon no longer graces the stands. My love for print remains strong, and I will continue to advocate for its continuance.