Alex Trebek, the longtime host of "Jeopardy!", passed away Sunday morning at age 80. Trebek, who hosted the popular game show for 36 years, had been fighting a long battle against stage four pancreatic cancer, which he revealed on Youtube in March of 2019.
The game show confirmed the tragedy and expressed their admiration for the beloved host.
"'Jeopardy!' is saddened to share that Alex Trebek passed away peacefully at home early this morning, surrounded by family and friends. Thank you, Alex," the Jeopardy! Show said on Twitter.
With fans saddened by the unfortunate news of his diagnosis, Trebek had some reassuring words.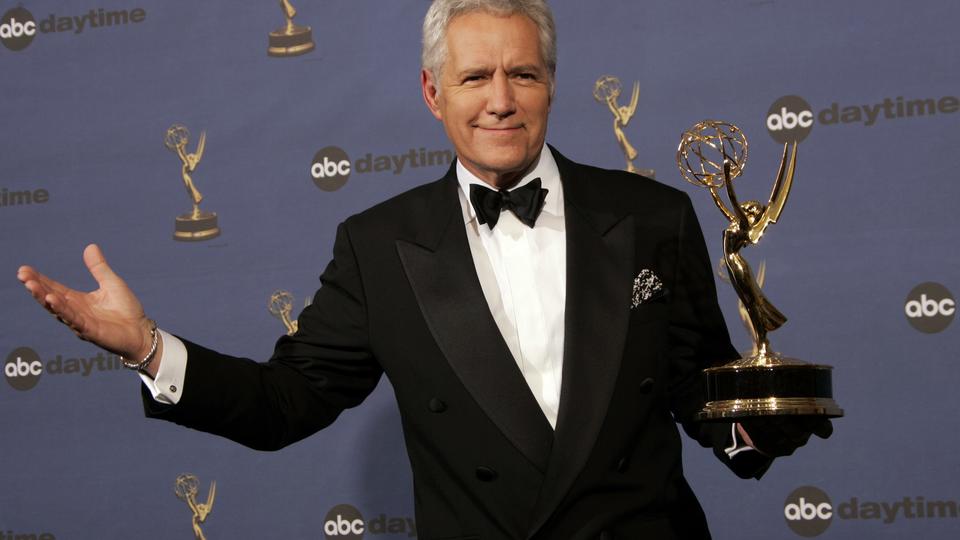 "I have lived a good life, a full life and I'm nearing the end of that life," Trebek said in October.
The show created by Merv Griffin first aired on NBC from 1964 to 1975 with host Art Fleming, who died in 1995. In 1984, Trebek took the baton and hosted the show until the year of his death. He hosted more than 8,200 episodes, granting him the Guinness World Record for most game show episodes hosted by the same presenter. He also won five Daytime Emmy Awards for outstanding game show host. 
Trebek, along with his recognition as a game show host, also guest-starred in numerous television series such as the CBS sitcom "How I Met Your Mother" in December 2010, and Netflix's "Orange Is the New Black" in 2018. He also appeared in several commercials for Colonial Penn Life Insurance.
Trebek filmed his last episode of the popular game show on October 29th, but Sony Pictures Entertainment plans to air his episodes through Dec. 25th. Sony also stated that the show would not immediately address plans to appoint Trebek's successor.
"Today we lost a legend and a beloved member of the Sony Pictures family," Tony Vinciquerra, CEO of Sony Pictures Entertainment said. "For 37 amazing years, Alex was that comforting voice, that moment of escape and entertainment at the end of a long, hard day for millions of people around the world. He was the heart and soul of 'Jeopardy!' and he will be deeply missed by everyone who made him part of their lives."
Although he was not the original host, it is difficult to imagine "Jeopardy!" without Trebek greeting the guests. However, Trebek has made suggestions on his part.
"I joke with the audience all the time and I say, 'Betty White,' because they want somebody younger, somebody funnier," Trebek said while speaking to "Good Morning America."
Trebek will be missed without a doubt. Still, he lives on through his wife, Jean, their children, Emily, Matthew, and Nicky, and fans of the legendary game show around the world. And though he will be missed, Trebek will have the legacy of "Jeopardy!". Like Trebek has asserted in the past, his successor won't replace him, but rather continue the tradition of a beloved game show.