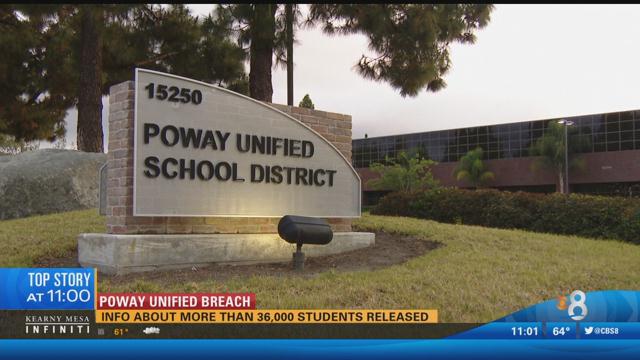 One parent now has the personal information of 36,000 PUSD students. The information unintentionally released ranges from medical details and addresses to test scores from students all across the district.
Gabriela Dow, a member of a district education technology advisory committee, made an open records request for files containing her name. In return, she was given two discs containing thousands of sensitive pieces of data.
"We are dealing with the equivalent of someone leaving the doors open to come in and potentially harm the children," Dow said. "That is when it really hits home and you realize each of these is a child whose information needs to be kept safe."  
While the breach did not include Social Security numbers, it did consist partially of data protected by the Family Educational Rights and Privacy Act, a 1974 act protecting student records.
The breach was confirmed Monday, when Dow reported it to the District Attorney's office and filed a complaint on the grounds of FERPA violation. The school district has since made efforts to reassure parents of the security of their children's information.
A special board meeting is being held at district headquarters today, Wednesday 18, and the school board president, Michelle O'Connor Ratcliff, has declined to comment until the conclusion of said meeting.
This event falls less than a month after the placement of John Collins, the PUSD Superintendent, on paid administrative leave.